Rheumatologists are specialist physicians with expertise in the diagnosis and management of diseases that affect joints, muscles and bones. They treat all forms of arthritis, autoimmune connective tissue diseases, spinal and soft tissue disorders, sports injuries, osteoporosis and chronic musculoskeletal pain syndromes.
President's Message
MAKE CHALLENGES OPPORTUNITIES TO EXCEL
This perhaps a historical time where unprecedented challenges are the norm rather than the exception.
The Role of IL-17 in axSpA 
Webinar organized by Novartis in collaboration with the CSRRSL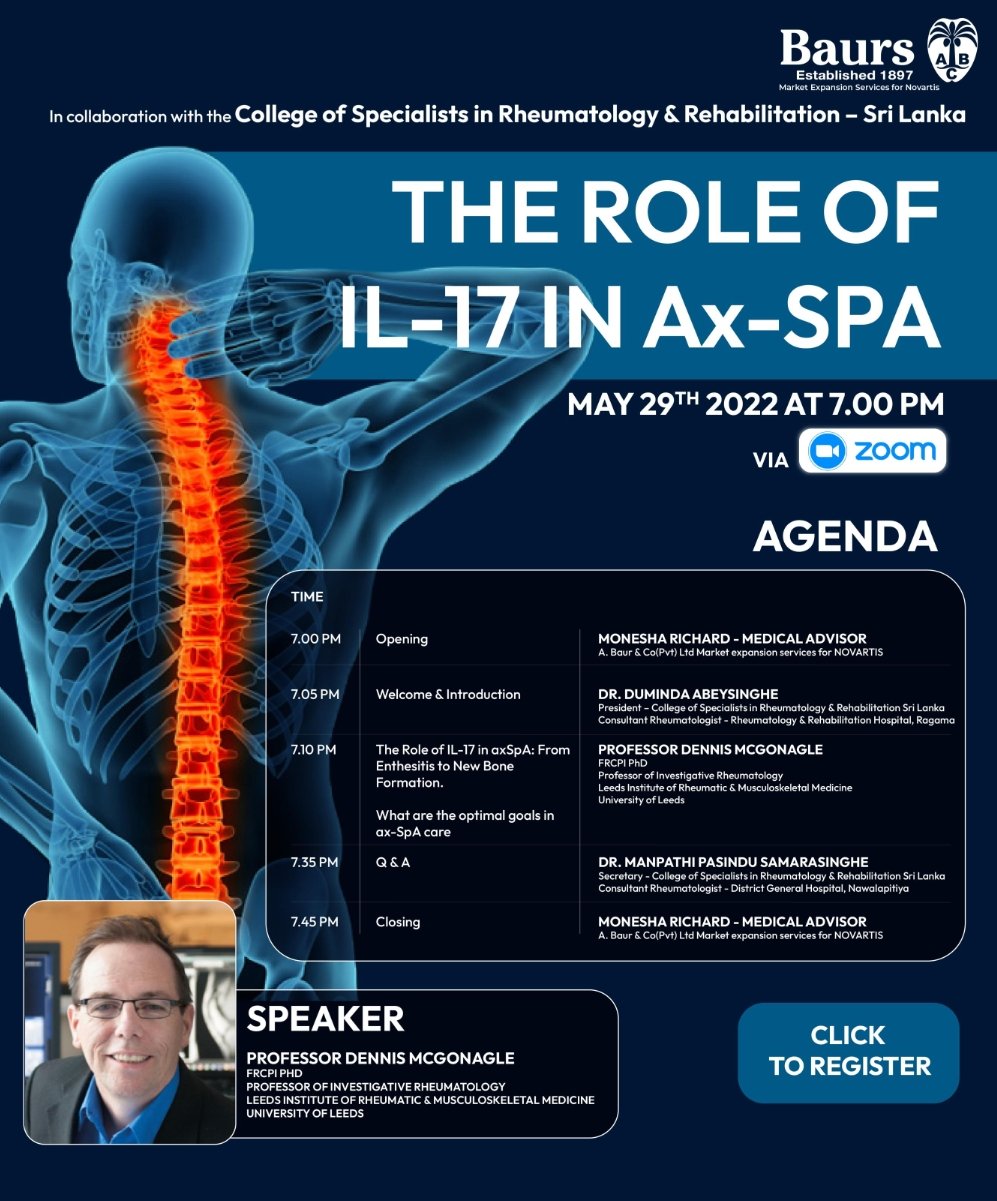 STEPS TO REGISTER:
Open the e-flyer PDF it has a button "CLICK TO REGISTER"
Once you click the register button a form appears.
Fill in the details and submit the form.
You will receive a registration confirmation message box and the zoom link will be sent to your registered email one day before the event.